About us
Editorial Milenio, since 1996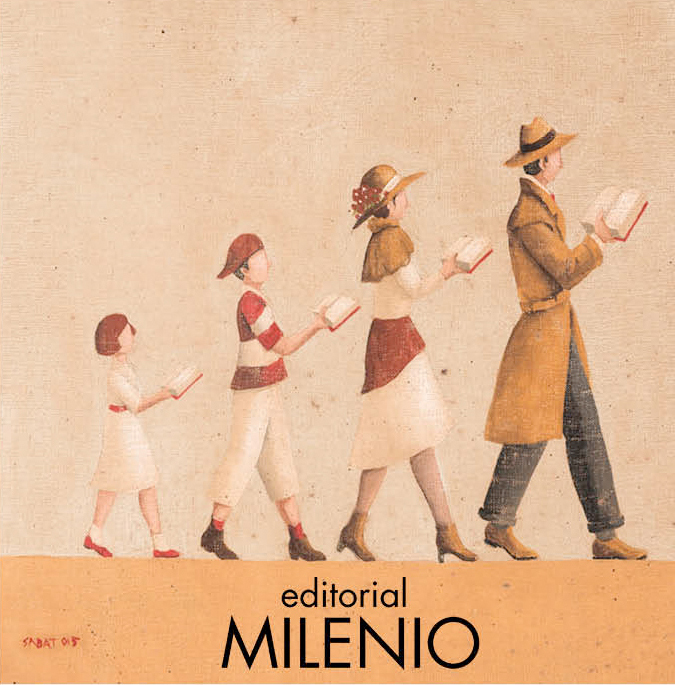 Editorial Milenio (Milenio Publicaciones, Ltd.) was created in 1996 by Lluís Pagès Marigot, director of the publishing house. Since the year of its foundation it has edited about 700 works organised in twenty collections. The works of history, essay, music, narrative, philosophy, practical book, large format and children & youth constitute an important editorial fund.
This fund is the one that allows Milenio to be present in various events and international book fairs such as LIBER España, Londo Book Fair, Frankfurt Book Fair, or FIL (Guadalajara International Book Fair-Mexico).
Milenio Publicaciones belongs to the Gremi d'Editors de Catalunya, and also to the Federación de Editores de España.
The objective of Editorial Milenio is a commitment to quality and the creation of an editorial catalogue with its own identity to reach a readership as wide as possible.
Cultural Commitment
Shortly after its creation, Editorial Milenio grew fast and allowed the company to enter the Spanish and Latin American market. In 2010, Eulàlia Pagès, daughter of Lluís Pagès, joined the company, a fact that represented the generational renovation in the direction of the house. It was also the moment to open Nus de Llibres, a platform of distribution of titles throughout the Iberian Peninsula. In 2014, Editorial Milenio made a leap forward. It opened a headquarters in Barcelona and created the Nandibú collection for children and youths.
Our Goals
Being at the service of society, people, companies
and institutions to create customised projects.

Setting culture accessible to everybody.
Editing on creativity, innovation
and internationalisation.

Promoting reading as an essential pillar
in the formation of people.
Providing editorial, linguistic
and literary advice.

Continue growing and investing
in quality culture.
Our Team













Director: Eulàlia Pagès eulalia@edmilenio.com

Editor: Joana Soto joanasoto@edmilenio.com

Children and Youth Editor: Alba Besora alba@edmilenio.com

Commercial Director: Glòria Flix libros@edmilenio.com

Press: Dàmaris Torrado comunicacio@pageseditors.cat

Events: Núria Jordana nuria@pageseditors.cat
















More information and queries:

editorial@edmilenio.com
Tel. 973 23 66 11